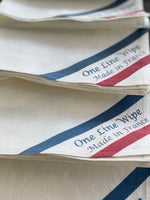 What's so special about One Line Wipe?
One Line Wipe is a monofilament made of polyamide and polyester.
It's made from one single non woven thread of about 8,000 km,
about 10 times thinner than microfiber.
Unlike micro fibers it doesn't use adhesives, therefore it doesn't
leave stripes, it doesn't shed adhesives when washed, it dries
extremely fast, doesn't easily catch odors and bacteria, and it lasts much longer than regular cloths.
Until today, One Line Wipe technology was only used in professional and industrial applications like high end restaurants & bars in France, for the automotive industry, and for manufacturers of kitchen equipment.
It's brilliant for drying wine glasses, cleaning metal or laminate surfaces, cleaning your glasses, phone or tablet, or for any other household cleaning task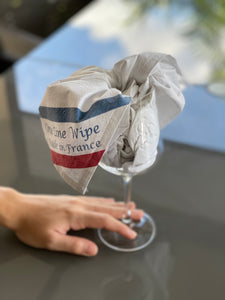 For Wine/Champagne Glasses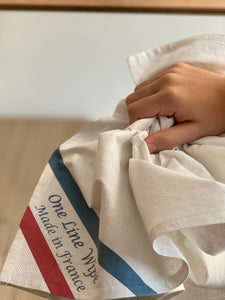 For Mirrors & Windows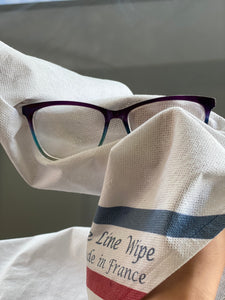 For Spectacles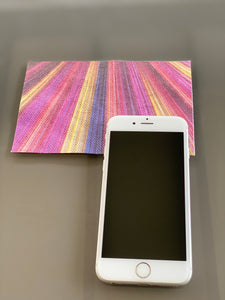 For Tablets/Iphones/Ipads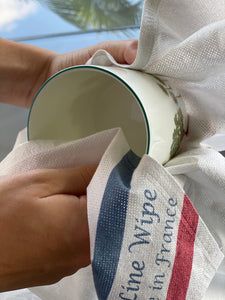 For Cups & Plates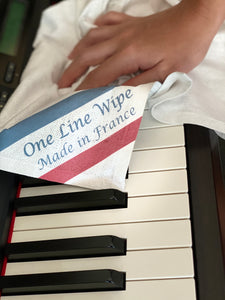 For Piano & Other Musical Instruments
Wiping a glass with a One Line Wipe becomes almost a pleasure for my team! Indeed, since the implementation of these wipers for a few months, I can definitely note its effectiveness in saving time and producing results.»

Hieu. T, Deputy Manager of High-End Hotel (Paris, France)
One Line Wipe is a miracle! I compared both a regular cloth and one line wipe for my wine glasses and windows and the results are very obviously different. Regular cloths leave streak marks and cloth residue no matter how many times I use them, One Line Wipe removes stains and streaks in a blink of an eye! It's easy to use and leaves my wine glasses and windows sparkling, truly a miracle!»

Ms. M.H (Saitama, Japan)
I have been using this wipe for 8 months now and I must say that my team is very satisfied. The result is convincing, does not fluff and is very absorbent. Nothing compared to any other kind of wipes that constantly leaves lint and needs to be ironed several times to make sure the glass is properly wiped.»

Anthony. H, F&B Manager of 5 Star Hotel (Paris, France)
I love One Line Wipe. It absorbs water very well and dries very quickly. I used it in various ways other than wiping dishes. When I wiped the glass surface of the cupboard, I was impressed that the sticker marks (the ones that my daughter put on when she was a child) which had been around for a long time were removed cleanly.

Ms. Yukiko Sato (Tokyo, Japan)
One Line Wipe is incredible! They made my spectacles very shiny. It is useful for things that cannot be wiped with water, such as the piano or computer. It's hygienic and dries immediately after washing. Because it is so thin, you can clean even inside narrow gaps. It's a fabric that is useful for many different purposes.

Ms. Emiko Saito (Bangkok, Thailand)